When my daughters were in fourth and fifth grade (ish), they wanted to have their hair dyed by a family friend. We had dabbled with temporary dyes up until then. But our friend was a professional.

I know my decision didn't fit into the popular parenting techniques, but my answer was "It's your hair. You get to decide." But they had to gracefully live with any consequences.

Before they finalized their decisions, however, I was going to give my thoughts. My thoughts in the form of me randomly blurting out points and counterpoints as they came to mind. That meant during our initial discussion, while they were getting ready for bed, during dinner or in the car on the way to school. It was a big decision and I wanted them to be prepared for the good, the bad and the possible ugly. "If you HATE it, you can't just wash it out." "If you LOVE it, it won't just wash out." "Kids at school might say mean things about your hair." Whatever came to mind. Whenever it came to mind.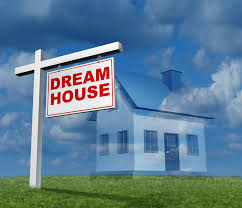 I find myself working with my clients, whether buyers or sellers, in a similar manner. They are making a big decision (or decisions) and it is my job to make sure those decisions are well informed.
I am about to do the same for you. Contrary to what real estate professionals often say, both buying a home and renting have their benefits (and pitfalls). The following are points and counterpoints for you to consider when you are trying to decide if you should continue to rent or make the move into home ownership. I hope it helps give you some things to think about.
Renting is generally less expensive on a monthly basis.

Buying can lead to cash flow.

Renting doesn't include property taxes, insurance costs or mortgage insurance.

Buying is a good, long-term investment.
Renting gives you flexibility.
Buying puts you in control of upgrades and paint colors, among other things
Renting has less maintenance and upkeep costs (and less work)
Buying allows you to remodel and expand your living space if you choose

Renting involves fewer "surprises"
Buying builds equity (usually)
Renting doesn't require closing costs, down payments, appraisals and inspections
Buying includes the security provided by insurance
Renting is less worrisome
Buying a home means you can pass its value onto your heirs
Renting often includes some or all of your utility bills
Buying gives you collateral to borrow against
Renting is easier in terms of income and credit qualification
Buying is usually more long-term and means fewer moves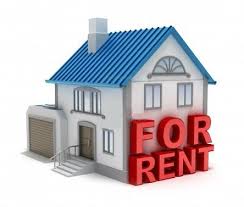 The decision to purchase a house should not be taken lightly. There are pros and cons with either buying or renting, and each decision is very personal. Take the time to consider these points and how they relate to you and your family's situation.
I hope this post is helpful but if you have any questions at all, please do not hesitate to contact me at lisa_mjohnson@yahoo.com. I am always happy to help.